Notes From The Commish 2017- Playoffs, Part 2
My fellow members of the fantasy league will be quick to tell you they have to listen to me talk about the SAME thing every year at the fantasy draft. I wonder how I could have made the Fantasy Bowl in the first four years of the league's existence and then found myself out in the wilderness for the next several years, frequently missing the playoffs. Well, everyone will be spared that speculation next year, because I'M BACK, BABY! I'M BACK! While I don't think I have much of a chance against Stoner, what with his cunning, his evil and his getting Ezekiel Elliott back in his lineup, it feels good to be off that particular schneid.
On the other end of the spectrum are those who deal with the frustration of watching their fantasy players get hot AFTER their teams have been eliminated from the Fantasy Playoffs. Carol is just such a specimen. She was over at my place on Monday night, watching the Falcons-Bucs game, in which Devontae Freeman, after apparently spending the season in the crapper, got a TD and over 175 yards of total offense. While I wouldn't describe Carol as ladylike (whatever that's defined as these days), she can be rather demure. Still, I shouldn't have been surprised when she flipped off the TV screen and said, to Freeman, "Thanks for nothing, f**ker." I'm guessing Carol's not going to adding Freeman to her fantasy lineup NEXT year.
Meantime, we got badder fish to fry…
AWARDS FROM THE COMMISH
HORSESHOE UP ASS AWARD: Me
I won't give myself the Owner of the Week Award, mainly because it takes no special talent to put Aaron Rodgers and Robert Woods back into your lineup when they become available. While they both contributed, my rather pedestrian total of 52 points (high in the league this week, BTW) might not have been enough to get me to the Fantasy Bowl if not for…
KICK IN THE NUTS AWARD: T.J.
By all rights, T.J. should remember this season as the one in which he went from League Laughingstock to League Powerhouse; a year when he won the division and humbled many of his former tormentors. Unfortunately, though, he's probably going to remember it for the horror show that unfolded this past weekend. Let me take you through it…
First, it was announced that Jags RB Leonard Fournette would not be playing this weekend. Then Russell Wilson was bottled up by the Rams' defense. And LaGarrette Blount and the Philly defense decided to apparently take a group toidy during their game against the Giants.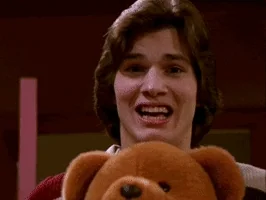 But not a big deal. After all, T.J. still had Antonio Brown, the 2017 FANTASY BEAST, going in the afternoon. Until Brown left the game in the first half with a partially torn calf and no fantasy points…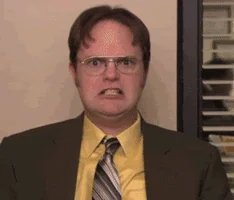 Even after all that, T.J. STILL had a chance to pull out a win. All he needed were decent (not even spectacular) performances out of DeSean Jackson and Matt Bryant on Monday night. Jackson quickly caught an 11 yard pass on the Bucs' first series…and then left the game with an ankle injury. By the time Bryant had a FG blocked in the second half, T.J. had pretty much reached this point…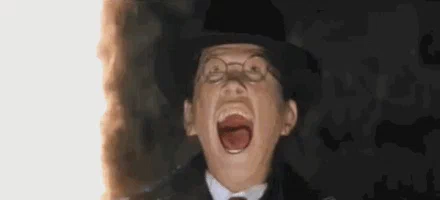 And if you think I feel terrible about having benefited from T.J.'s misery, well, you really don't know me at all. Up yours, T.J. I win.
(BLOGGER'S NOTE: shortly after the completion of this column, in an act of spiteful, spiteful karmic retribution, it was announced that Aaron Rodgers will be placed on IR and will be unavailable for the Fantasy Bowl…)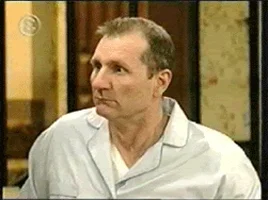 NFL CALL OF THE WEEK: The game-winning non-catch
You know the Steelers-Patriots game on Sunday was a good one when Bill Belichick did his best impression of a human smile and said, "That was quite a game." Unfortunately, it didn't end without controversy. With time running out and the Patriots clinging to a three point lead, the Steelers had the ball inside the New England ten yard line. Pittsburgh QB Ben "Step Into The Crapper With Me" Roethlisberger hit TE Jesse James at the goal line. James lunged into the end zone for the winning TD.
But not really.
As James hit the ground, the ball popped loose. While everyone in the stadium and on the CBS broadcast team thought it was a TD, Tony Romo was the first to utter the words that exasperate every NFL fan: "Does he maintain control?" Sure enough, after A LOT of waiting, referee Tony Corrente announced that James did not maintain control all the way through the catch. Incomplete pass. No TD. Two plays later, New England picked a deflected Roethlisberger pass to end the game.
The problem with the Instant Replay Era is that catches have been dissected to the point where you start to wonder what the meaning of "is" is. A catch should be easy to define: possession of the ball and two feet on the ground. Unfortunately, the rule currently states there must be two feet down, clear possession, a football move, a signed document from three notaries, a seal in the Pope's signet ring, approval from 3/4 of the states and control all the way through the catch, to the ground, down the tunnel, into the parking lot, over the river and through the woods to grandmother's house. It makes you wonder how many catches Jerry Rice would have had if he'd dealt with this crap his whole career.
Lest you think I'm advocating for the Steelers or saying the call was bungled, that's not the case. I have no dog in the fight between the Patriots and the Steelers (having mad respect for both franchises). And I'll say the same thing I said when this rule screwed the likes of Dez Bryant and Calvin Johnson: it was the correct interpretation of an excruciatingly bad rule. And a shame that a great game came down to that.
ASSCLOWN OF THE WEEK: Jadeveon Clowney
The Texans DL had this to say about Jags QB Blake Bortles, after Bortles torched the Texans' D for 3 TDs, over 300 yards and a passer rating of 143.8 in the Jags' 45-7 win: "He's trash."
Oh sure, Clowney may be a headcase with the intestinal fortitude of a Brownie troupe, but he's certainly a swell loser, isn't he?
NFL MAN OF THE WEEK: Jerry Richardson
You remember Joe Quincy, the Associate White House Counsel played by Matthew Perry on The West Wing? During Quincy's first day on the job, he stumbles across something that snowballs so quickly, he winds up taking down the Vice-President before said first day is over. If it weren't for the competence displayed, I'd think there's a Joe Quincy-like person working for the NFL. Late Saturday, we started to hear rumors that Panthers' owner Jerry Richardson had paid off former employees to cover up sexual harassment. Before the afternoon was out on Sunday, Richardson had announced he was selling the Panthers. Given that Richardson has spent his life as a moneyed white guy in a conservative part of the world and that the #MeToo movement has quickly spread into the sporting world (5 current and former NFL Network employees suspended this week) the only thing surprising about this is the speed at which it happened. And given how many other NFL owners fall into the same demographic as Richardson, I get the feeling this may not be an isolated incident. Strap in, folks. Things could get very interesting around here.
QUOTE OF THE WEEK: Pro Football Talk
This Tweet from whoever handles these things for the noted website: "Marvin Lewis is trying to get fired like Costanza so he can get started on that search for a new job."
And finally, in honor of Jon Stewart (we still need you, brother) I give you…
YOUR MOMENT OF ZEN: The AFC Coaching Carousel
I've got to be honest: the coaching carousel is my favorite part of the season. WAY more than the Super Bowl (it isn't even close, really.) The last few weeks of the season always provide a great deal of who's staying/who's going discussion. This week, we're focusing on the AFC and engaging in more reckless speculation. Come along and enjoy the fun!
AFC NORTH
Todd Bowles (Jets)
Bowles is on the hot seat because he coaches an underachieving team in a major market. Beyond that, he should be hailed for the work he's done in getting a 5-9 record out of a lineup worse than the one I had in sixth grade flag football at Cobb-Cook Elementary (Go Cougars!) Bowles would probably be in better shape if the Jets hadn't gotten their asses handed to them by Denver in Week 14. However, the Broncos have since beaten the Colts and the Jets put up a great fight against the Saints. So the loss doesn't look that bad. Still, Bowles is 5-9, after going 5-11 last season. He's going to have to at least top that record in order to secure a 4th season at the helm of the Jets. Given that they're playing the Patriots on Week 17, there's a lot riding on this week's game against the Chargers.
AFC CENTRAL
Marvin Lewis (Bengals)
Depending on who you believe, Lewis' departure may already be a done deal. Reports emerged on Sunday that Lewis is moving on from the Bengals after this season. Lewis, of course, has denied this, but this is how he reacted when asked about the possibility  of leaving the Bengals…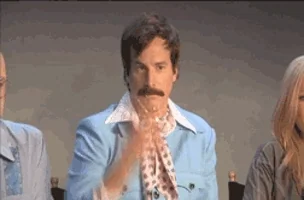 Lewis taking the initiative in this divorce might be the best way out. He remains a marketable commodity and the Bengals can try to build on what he's created. And he HAS created something special. While many grumble that Lewis has never won a playoff game, he still brought the Bengals to the post-season seven times. When Lewis got the job in 2002, "the playoffs" and "the Bengals" were as compatible as "Democrats" and "Alabama". The Bengals have been so successful for so long that people have forgotten what a clusterf**k they were for the decade and a half prior to Lewis' arrival. For his part, Lewis has to have grown tired of holding his nose and signing talented headcases because they come cheap. He deserves one shot at coaching a team whose idea of protecting a lead in the last two minutes ISN'T this…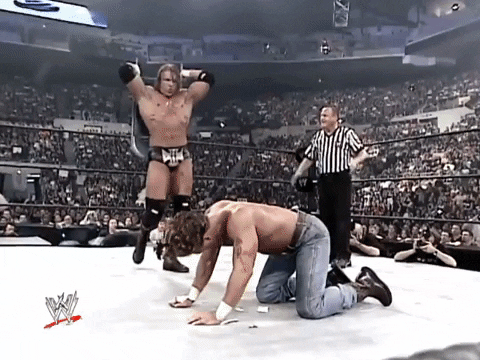 Hue Jackson (Cleveland)
Jackson has already received a guarantee that he will return next season. However, said guarantee isn't worth much because A) it was issued by Browns owner Jimmy Haslam, who comes up with a new organizational plan as frequently as a bodily function (the more routine ones, not the really gross ones;) B) the Browns just hired a new GM in John Dorsey and that's never a good situation for a sitting coach to be in; and C) Jackson has a two season record of 1-29. And there's no reason to believe that mark won't reach 1-31 and that Jackson will become the second coach in NFL history to author an 0-16 season. What are the odds he remains coach with that record, particularly if he's working for a GM that didn't hire him and an owner who's fickle at best? When Jackson was hired, I advocated patience, something the Browns have never shown in abundance. But I can't imagine a worse scenario than what Jackson's produced these last two seasons. Even if Jackson somehow survives, the Browns have to make HUGE strides forward next season. Seven wins would have to be the MINIMUM to justify keeping Jackson around. With a new GM put in an arranged marriage with a notoriously prickly coach, maybe starting over (again) wouldn't be a bad thing.
AFC SOUTH
Bill O'Brien (Houston)
Something both Bill Belichick and Vince Lombardi have in common, aside from their secured places on the Mount Rushmore of NFL coaches, is that neither has much of a coaching tree. None of Lombardi's assistants amounted to much. And between Romeo Crennel, Charlie Weis, Josh McDaniels and Eric Mangini, the Belichick tree isn't exactly hot property, either. So I imagine the more ambitious members of Belichick's staff are rooting for Bill O'Brien to succeed in Houston. The results so far have been…mixed. O'Brien DID take the Texans to the playoffs twice, but the team has been barely above-average (three straight 9-7 seasons prior to this one.) O'Brien certainly should be given a mulligan for this year. Injuries to J.J. Watts and DeShaun Watson have devastated the team. If Watts and Watson come back at an elite level, the Texans could be Super Bowl contenders in 2018. However, O'Brien reportedly has a tough relationship with Texans' GM Rick Smith and wasn't a fan of the Watson pick. If O'Brien decides to make a power play, without much evidence to back him up, he could find himself on the unemployment line (or back working for Belichick, which frequently happens in these cases.)
Chuck Pagano (Indianapolis)
You know that old joke about the only things that will survive nuclear war are cockroaches and Keith Richards? I think we can add Chuck Pagano's employment to that list. Thinking that Pagano is about to be fired has become a holiday tradition, right up there with Andy Williams singing "The Most Wonderful Time of the Year" and my uncle Gordie singing "The Most Wonderful Time of the Year" while pissing on a dumpster. So far, the GM has been removed, the starting QB has been injured, Lucas Oil Field has burned down, the city of Indianapolis has been leveled by an earthquake and the owner has gone on a killing spree in Guatemala. And still Pagano leads the Colts. Common sense would tell you that this season's collapse (5-11 is the BEST record they can hope for at this point) is the bottom of the spiral they've been on since reaching the AFC title game in 2014. But it's not hard to imagine Colts owner Jim Irsay sitting in his office, playing video games and mumbling, "I don't want to hire another coach. There's a lot of talking to people and paperwork and stuff involved. Just give Chuck another year. I'm, I'm sure he can turn it around. By the way, any chance we can pill up this scotch?"
So, stay tuned…
AFC WEST
Vance Joseph (Denver) and Jack Del Rio (Raiders)
I lumped these two together because I don't think either of them are really on the hot seat. If there's such a thing as a Kind of Warm Seat, they're both located there. Joseph's leadership of the Broncos could be rightly questioned, given how the QBs have been juggled, the offensive coordinator fired and the Broncos lost 8 games in a row at one point. But he's also in his first season and back-to-back wins seem to have taken some of the heat off him. There's also a growing sense that Joseph is dealing with the fallout from poor personnel decisions by Broncos' GM John Elway. But since Elway isn't among the people thinking that, it's likely the buck will be passed to Joseph. Denver will have to see some significant improvement next year for Joseph to avoid a return trip to this list.
For Del Rio, he's only a season removed from taking the Raiders to their first playoff appearance since I was in college. It would be surprising if Del Rio wasn't given another season, just to see if this year's underachievement was a trend or an outlier. But given how wide-open the division seemed at one point, it doesn't reflect well on Del Rio that the Raiders weren't really a factor in the race.
SEMI-FINAL RESULTS
The Rat Pack (Me) defeats The Jock Sniffers (T.J.)
The Dropkick Murphys (Stoner) defeat The Electric Mayhem (Hal)
THE FANTASY BOWL
The Dropkick Murphys (Stoner) vs The Rat Pack (Me)
JOE DAVIS is the main character in a series of mystery novels by Randall J. Funk. Mr. Davis and Mr. Funk are delighted by the shocking similarities in their opinions and writing styles.